How Can Effective Communication Transform Your Organization?
Connect 4 – Effective Communication – Getting Along with Anyone, is designed to ground you in 21st Century relationship building skills and effectively navigating interactions at all levels of your organization with comfort and ease. From sales to management to operations, how successful you are is directly related to how well you truly connect with other people. And believe it or not, it's all a matter of style. Understanding theirs… adjusting yours.
Reams of research show that a personal connection is the number one factor in achieving your goals in business… and life. And your personality style is the key.
In a short series of micro lessons, most less than 10 minutes, you'll learn everything you need to know about connecting with others on a whole new level.
In a recent survey by The RAIN Group that examined $3.1 billion in sales opportunities, buyers across global industries indicated overwhelmingly that a key factor in selecting the #1 Sales Winners over the second place finishers was that "the sales professional made a personal connection with me."
In a Grossman survey, 400 organizations of 100,000+ employees are each losing $62.4 million per year based on inadequate communications to and between employees. Specifically U.S. Hospitals lost $12 billion/year due to poor communications. And according to Gallup $450 to $550 billion in productivity is lost yearly due to actively disengaged employees.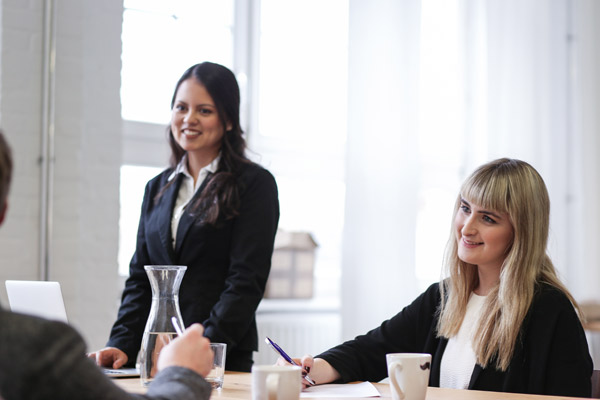 All of this data indicates the same conclusion: successful workplace interactivity within organizations is the key driver of employee retention, customer satisfaction, talent acquisition and sales revenue, among others. 
Now, there are training programs that help with this issue, most notably DISC Training.  DISC is time-proven and immensely popular among professional coaches, HR departments and others because conceptually it delivers exactly what organizations need.  The one problem with DISC is staying power.  Typically DISC training is a one-time "set it and forget it" program  rendering it very difficult to instill lasting behavioral changes.  That's why Connect 4- Effective Communication is so critical for organizations.  It takes DISC training, makes it usable for anyone and provides the behavioral changes that truly make DISC the extraordinarily powerful tool it was designed to be… profoundly changing results.
Isn't this type of business transformation something you desire for your organization?
Connect focuses on the critical "missing link" in communications and selling skills training: The Human Factor.
It teaches:
How people communicate
Where and why communication breakdowns typically occur
Four distinct communication styles that define the way people prefer to receive information
How to easily identify and adapt to each of the styles to consistently achieve more effective communication, significantly enhancing relationships and achieving business results
Learning on the go is incredibly quick and easy with Connect!
No doubt, there are plenty of online and offline-training systems offered.  Very few of them focus on what the data has shown to be the single most important success factor in business… CONNECTING with others on a personal level by understanding how they need to be communicated with.  And none of them have the combination of ease-of-use and compelling learning like Connect.
Who is the connect 4- effective communication course for?